Security + Automation
With  security and automation, your business is protected while watching your budget on utilities. From your smart device you can:
With PVT You Get:
HD

Surveillance Systems

Free

Site Survey

NO CONTRACT

– Just pay for the equipment you need and you have no commitment!

Standard Contract – Includes

$300 to $800 in savings

!
Customized Plans and Pricing
PVT is the company you know and trust. We've been serving Southeast New Mexico for more than 60 years. Getting the best alarm system for your business has never been simpler. Alarm systems are easy to use, and it's even easier to get started. Because PVT is a trusted local company, you'll find PVT Security Services in local homes, parks, public buildings, and businesses. PVT carries a wide array of security accessories such as:
SOME OF OUR ACCESSORIES INCLUDE: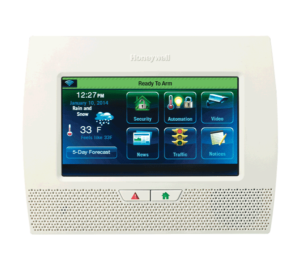 LYNX Touch 7000 Control System
Honeywell's LYNX Touch 7000 control system features a bright, 7″ full-color touchscreen with graphic icons and intuitive prompts for easy operation. It features
on-screen video
Z-Wave® automation capabilities
advanced alarm communications
garage door notification and control
tornado alerts
remote software upgradeability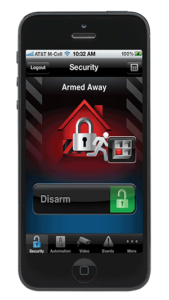 LYNX Connect App
The LYNX Connect App provides local control of the security system, and if so equipped, control of Z-wave enabled lights, locks, thermostats, and more.
It also adds the ability to view system cameras from your IOS device and is a terrific way to help you save money on your energy and utility bills, conserve resources and live a more comfortable, efficient lifestyle.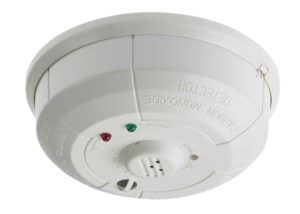 Carbon Monoxide Detector (5800CO)
This 3V battery-powered wireless carbon monoxide (CO) detector provides early warning of CO in the air. The detector can send alarm, trouble, end-of-life, tamper and low battery condition messages to the alarm panel. There are no holes to drill or wires to run making this detector ideal for difficult to wire locations, applications where room aesthetics are critical or where hazardous materials exist.
CO is an odorless, colorless, tasteless and highly toxic gas that is produced when fuels such as wood, gasoline, charcoal and oil are burned with insufficient air. The majority of residential and commercial fatalities caused from these fuels come from heating systems, engine powered tools and charcoal grills.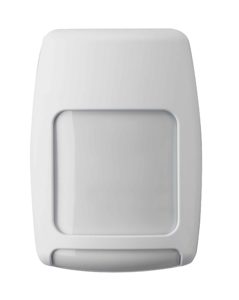 Wireless Motion Detector (5800PIR)
The 5800PIR Series of Wireless Motion Detectors are high-performance, easy-to-install sensors featuring sleek, compact designs that are ideal for applications where aesthetics or discretion are critical.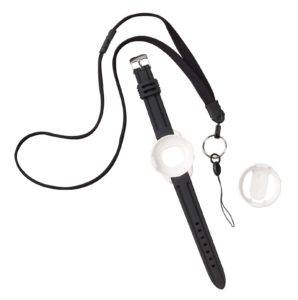 Wireless Personal Panic Transmitters (5802WXT)
The Wireless Personal Panic Transmitter features sleek, compact, water-resistant designs, multi-wear accessories and more. The transmitter may be worn around the neck, on a wristband or as an apparel clip providing you with an extra level of convenience, comfort and peace of mind.
Water resistant—can be worn in the shower or bath
Tactile feel key(s) are recessed to deter false alarms
LED indicates transmission was sent
Long-life replaceable lithium battery
Wireless Key (5834-4)
Wireless Key features include:
Four individually programmable buttons
Eight functions when using two-button operation
High-security (encrypted) mode for added protection against cyber attacks
Triple function LED lets you know:

Transmission was sent when you activate a function
If wireless key is in high-security (encrypted) mode or normal mode
Battery status

Tactile, recessed keys and easy-to-understand icons help reduce false alarms
Replaceable, long-life lithium batteries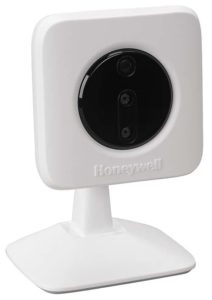 Wired/Wireless Indoor Low-Light IP Camera (IPCAM-WL)
With your IPCAM, you can control your security and automation systems, view live video, keep tabs on your vehicles and assets and receive important email and video alerts on everyday smart devices. Selected specs include:
Video Compression – H.264, MPEG-4 SP, M-JPEG
Video Streaming – Simultaneous H.264, MPEG-4 and M-JPEG
Resolution and Frame Rate – VGA, QVGA, Up to 30 fps (frame per second)
Video storage of up to 500MB of video clips
Diagonal View Angle: 61° (Horizontal=50°, Vertical=39°)
Wireless – IEEE 802.11b/g/n, WEP 64/128 bit, WPA/ WPA2 Personal
Night Vision
Dimensions (H x W x D) – 79mm x 79mm x 23mm (3.11″ x 3.11″ x 0.91″)
Wired/Wireless Color Outdoor IP Camera (IPCAM-WO)
Selected Features
Compression – MPEG-4/M-JPEG Dual Stream
Resolution – Support 640 x 480, 320 x 240, 160 x 120
Frame Rate – Up to 30 frames per second for all streams at all resolutions
Video storage of up to 500MB of video clips
Encryptions – WEP 64 Bits/128 Bits, WPA/WPA2 Personal, WPS
Motion Sensor – 9.84 ft. to 16.4 ft., 60° coverage
Dimensions – 4.05″ H x 3.7″ W x 1.46″ D
InfraredAutomatic IR-cut switcher – for Day/Night mode switching to get better video quality (IR distance = up to 25 feet)
IR LED – for enhancing low light performance
Built-in light sensor – for detecting light sensitivity more accurately
Ready for peace of mind?
Call 800-505-4844 to get a customized security solution for your home or business.
Get In Touch With Your
Business Solutions Team Today @ 575-748-1241
Serving the communities of
Serving the communities of
Serving the communities of
Serving the communities of
LOCAL STAFF | 2-HOUR RESPONSE TIME DURING NORMAL BUSINESS HOURS |
AFTER HOURS, WEEKENDS, HOLIDAYS OR IMMEDIATE RESPONSE AVAILABLE
Purchasing, Upgrading and Information Gateway
Contact Me
Fill out our online form and a PVT representative will contact you.
I'd Like PVT To Call Me
Click here
to fill out our online contact form.
Stay Connected
Stay up-to-date on product and service news and promotions.
Don't Miss PVT News, Promotions and Discounts
Click here
to stay connected with us!
Current Customers
Login to manage your account and pay your bill.
Login To Your Account
Click here
to login to your account.
New Customers
Discover the products and services available in your area.
If You Are Not Yet a PVT Customer
Call 575-748-1241 to find out what PVT services are available to you.
Business Customers
Our business solutions team is ready to talk with you.
Business and Enterprise Accounts
Click here
to contact our business support team.