Plans Starting at $25.95/Month
PVT can customize a solution to protect what matters most for as little as $25.95/month. PVT is the company you know and trust. We've been serving Southeast New Mexico for more than a century. Getting the best alarm system for your home has never been simpler.  Alarm systems are easy to use, and it's even easier to get started. Because PVT is a trusted local company, you'll find PVT Security Services in local homes, parks, public buildings, and businesses.
Professional Installation and Monitoring
from a trusted local company
With home security and automation, your home is protected while watching your budget on utilities. From your smart device you can:
Better Prevention Tailored To You
In addition to our basic security package, PVT carries a wide array of other security accessories such as:
Total Connect 2.0 App
With the PVT Total Connect 2.0 App, you can take control of your security system from any internet connected smart device. This gives you control of your security system, and can give you control of Z-wave enabled lights, locks, thermostats, and more.
You also have the ability to view surveillance cameras, doorbell cameras and the status of your system remotely. The Total Connect App is a terrific way to help you save money on your energy and utility bills, conserve resources and live a more comfortable, efficient lifestyle.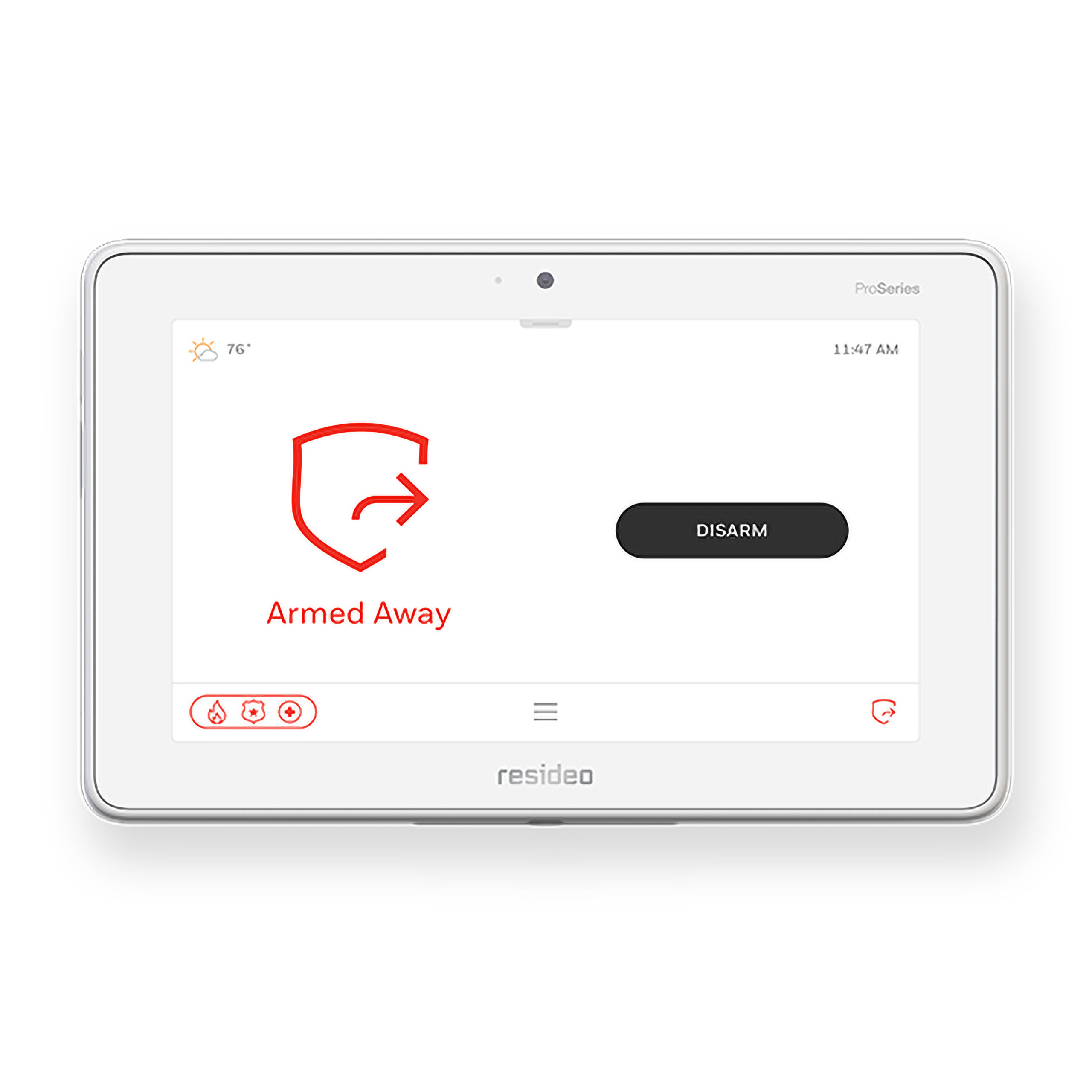 PROTOUCH ProSeries 7 Inch Wireless Touchscreen
The PROTOUCH ProSeries 7 Inch Wireless Touchscreen features a bright, 7″ full-color touchscreen with graphic icons and intuitive prompts for easy operation. The innovative user interface has a sleek, elegant design, this graphic touchscreen combines a brilliant, high resolution display with an intuitive user experience for complete control of the security system and home automation devices.
HD Wi-Fi Indoor Video Camera
The next generation of Resideo Total Connect Video now includes a high-definition indoor camera that allows end-users to capture crisp, clear videos of events and activities from Resideo Total Connect 2.0.
The new indoor IPCAM-WIC2 captures up to 1080p at 30 frames per second and offers a wide angle view of up to four detection zones.
With the simple QR code-based setup, this new camera line is faster and easier to install which can increase your overall number of installs per day. This feature-rich, next generation camera package will enhance your customer offering, enable you to compete more effectively and grow your RMR.
The built-in SD card ensures backup storage in the event of an internet outage and offers the option for 7-day or 30-day video storage. Night vision for low-light environments, digital zoom capabilities and flexible mounting options provide peace of mind for your customers—and make these new cameras an easy sell for you.
Carbon Monoxide Detector
A carbon monoxide (CO) detector provides early warning of CO in the air. Detectors can send alarm, trouble, end-of-life, tamper and low battery condition messages to the alarm panel. There are no holes to drill or wires to run making this detector ideal for difficult to wire locations, applications where room aesthetics are critical or where hazardous materials exist.
CO is an odorless, colorless, tasteless and highly toxic gas that is produced when fuels such as wood, gasoline, charcoal and oil are burned with insufficient air. The majority of residential and commercial fatalities caused from these fuels come from heating systems, engine powered tools and charcoal grills.
Wireless Key
Wireless Keyfobs come with a number of features including:
Individually programmable buttons
Multiple functions when using two-button operation
High-security (encrypted) mode for added protection against cyber attacks
LED indicators to let you know:

If transmission was sent when you activate a function
If wireless key is in high-security (encrypted) mode or normal mode
Battery status

Tactile, recessed keys and easy-to-understand icons help reduce false alarms
Replaceable, long-life lithium batteries
Wireless Motion Detector
Wireless Motion Detectors are high-performance, easy-to-install sensors featuring sleek, compact designs that are ideal for applications where aesthetics or discretion are critical.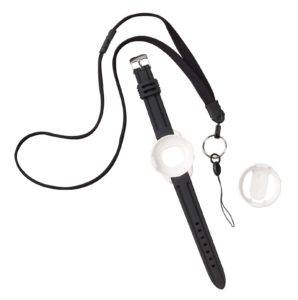 Wireless Personal Panic Transmitters
Wireless Personal Panic Transmitters feature sleek, compact, water-resistant designs, multi-wear accessories and more. Transmitters may be worn around the neck, on a wristband or as an apparel clip providing you with an extra level of convenience, comfort and peace of mind.
Water resistant—can be worn in the shower or bath
Tactile feel key(s) are recessed to deter false alarms
LED indicates transmission was sent
Long-life replaceable lithium battery
SkyBell® – High-definition video doorbell
This easy-to-use video doorbell allows you to monitor your front door or accept and communicate with visitors from the convenience of your iPhone or iPad.
Two-Way Audio – Homeowners can enjoy a full, two-way conversation with visitors from their iPhone or iPad
Motion Sensor – SkyBell Video Doorbell alerts homeowners when visitors are in front of their door, whether or not the button is pressed
Full Color Night Vision – Homeowners can feel safe knowing they can view visitors at night in color HD
On-Demand Monitoring
On-Demand Monitoring – SkyBell is "Always On" so homeowners can start a live video stream at any time for remote monitoring.
Silent Mode
Silent Mode – Homeowners can turn off their indoor chime and receive notifications on their iOS devices—perfect for when someone is sleeping
Ready for peace of mind?
Call 575-258-4907 to get a customized security solution for your home or business.
Purchasing, Upgrading and Information Gateway
Contact Me
Fill out our online form and a PVT representative will contact you.
I'd Like PVT To Call Me
Click here
to fill out our online contact form.
Stay Connected
Stay up-to-date on product and service news and promotions.
Don't Miss PVT News, Promotions and Discounts
Click here
to stay connected with us!
Current Customers
Login to manage your account and pay your bill.
Login To Your Account
Click here
to login to your account.
New Customers
Discover the products and services available in your area.
If You Are Not Yet a PVT Customer
Call 575-748-1241 to find out what PVT services are available to you.
Business Customers
Our business solutions team is ready to talk with you.
Business and Enterprise Accounts
Click here
to contact our business support team.