Serving New Mexico For More Than 60 Years
At PVT we are steadily striving to be the area's best telecommunications provider, equaling or surpassing those seen in large metropolitan areas. We hire locally and currently have more than 100 employees in SE New Mexico. As a company and as part of your communities we focus on you. PVT employees volunteer in their communities, we partner with business in the area, and we sponsor local events. Reinvesting in the communities we serve is our highest priority.
Peñasco Valley Telephone Cooperative is very proud to have been serving in this area for more than 60 years.  The telecommunications industry has changed dramatically from the time we began until now.  Through strategic planning and a committed Board of Directors, PVT has positioned itself to respond to an increasing demand for voice, video and data related communications solutions.
In order to protect your interests, PVT continues to be very active in the regulatory arena.  This is of ever increasing importance.  We realize that technological capabilities are not enough.  Our employees continually train to develop and maintain the skills needed.  It is the skills, abilities and commitment of our employees that differentiates us from our competitors.
Today, PVT strives to provide our members with the same quality and selection of telecommunications services available anywhere in the world.  It is important to us to provide superior, personalized service and to actively support the communities we serve.  We donate to and sponsor activities in the various schools in our serving area, FFA/4H, Grammy's House, United Way, county fairs, the Artesia General Hospital Fund, and many more. We have awarded 105 scholarships since the inception of our Education Foundation.
When it comes to technology, PVT leads the way; and when it comes to local commitment, no one can match our home-grown dedication.
Mr. Lovelace has over 35 years of progressive, diverse, senior management experience. His executive experience is in start up and fortune 100 companies. His functional experience spans general management; product development; product management; market and business development; strategic planning; sales; marketing; and IS. Glenn was an executive with Nortel Networks where he created the world's largest and most successful telework program and had global responsibility for a $500M business unit. He is also a co-inventor of call waiting on caller ID. He managed the design and launched a digital telephone portfolio that sold over $5B. He is an AT&T trained network engineer and founded three companies and served as an advisor or director of a dozen. Lovelace earned his B.S. degree in Business and Public Administration from the University of Texas at Dallas with a major in marketing and minors in computer science and finance. He also earned an MBA from the Harvard University Graduate School of Business, with a concentration in technology development.
OUR BOARD OF DIRECTORS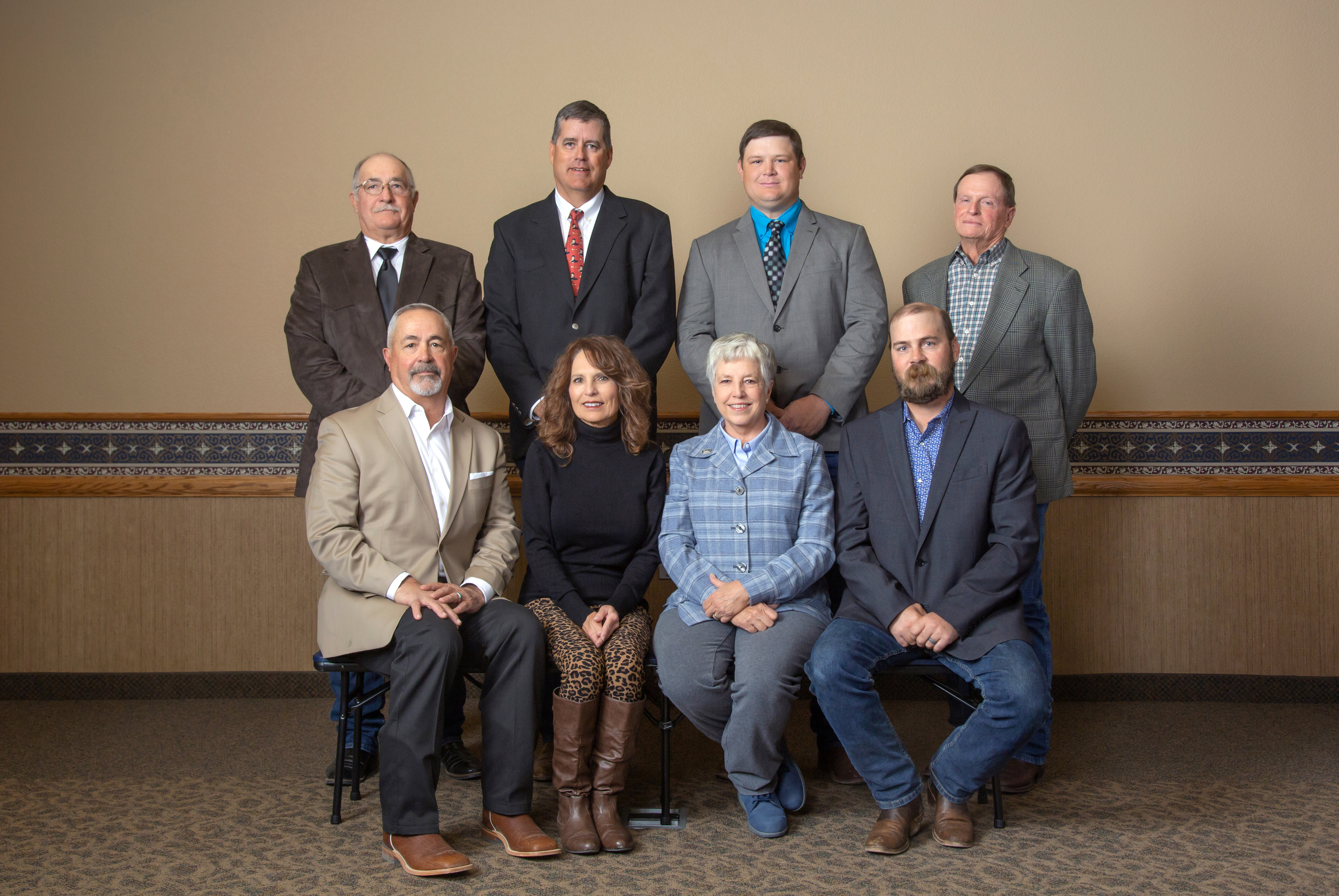 Back row, from left: Ronald Houghtaling, Marc Kincaid, Stetson Elkins,  Mike Casabonne,
Front row, from left: Frank Sisneros, Roxann Sallee, Carol Gutierrez, Jeremiah Johnson, Not pictured: Dwight Menefee.
OUR HISTORY
The dream: the vision of a group of 75 people in Hope, New Mexico, became a great functioning reality.
In the early years of Peñasco Valley Telephone Cooperative, Inc., the switchboard was in the living room of Mr. and Mrs. C.B. Altman, in Hope. "Central" was the resource center, especially after school each afternoon. "Central" helped answer many questions and kept Hope, New Mexico in contact with the rest of the world. The "Central" office was also the main meeting place of the town council during the 1950's "Petticoat Rule." This female council was feature in the April 17, 1950 Life Magazine, including a picture of the council ladies in "Central" with the switchboard in the background.
Since 1953, when Peñasco Valley Telephone Cooperative, Inc. (PVT), purchased Altmans' telephone company, PVT has made great strides in building a dynamic telecommunications system.
The post-World War II era brought an emphasis on rural expansion. No longer was it necessary to depend on privately owned home-based switchboards for telephone service. PVT focused on reducing or eliminating multiple party lines, upgrading equipment and features, as well as expanding the number of exchanges. During the years 1950 through 1953, the exchanges expanded to include Cottonwood, Loco Hills, Mayhill, Hondo and Lakewood, thus giving PVT the responsibility of providing quality telecommunications services to six exchanges, including the original Hope exchange.
As PVT expanded service to these rural areas, one customer boasted, "We have all the conveniences of town and I love the ranch t0o much to wish to live anywhere else." This sentiment is still shared by many subscribers today.
Technology accelerated over the next three decades. In the 1960s Direct Distance Dialing (DDD) became available in all six exchanges. Extended Area Service (EAS) electronic switching equipment, computerized dialing and custom calling features further revolutionized the telephone service for PVT customers in the 1970's and 1980's.
Today PVT has 88 employees serving customers over a 4,929 square mile area. This is a far cry from the original telephone wires strung from the ranchers' fence posts.
Thanks to computerization, many day-to-day service requests no longer require a visit to the customer's site. The requests can be fulfilled almost instantly, speeding from one computer system to the next. State-of-the-art facilities like computerized digital switches, hair-thin fiber-optic cable networks that carry thousands of voice and data signals simultaneously, and fascinating digital wireless technology open new communication doors every day.
Despite the company's frequent advances in technology and rapidly expanding lines of products and services, PVT employees have remained flexible, dedicated and ahead of the learning curve to meet customers' expectations.
The dream; the vision of those 75 people in 1949 has proven what a working community can accomplish together, not only for their generation, but also for generations to come. That dream; that vision is carried on through Peñasco Valley Telephone Cooperative, Inc. Each person, each employee, that has contributed in any measure to the building of this Cooperative, has made a positive mark in history.
What a foundation PVT has to build upon! What progress has been made over the past 50 years! What new realms and boundaries are before this Cooperative through telecommunications and cyberspace in the 21st century! Peñasco Valley Telephone Cooperative, Inc., still acts upon the dream; the vision shown in 1949.
Five Convenient Office Locations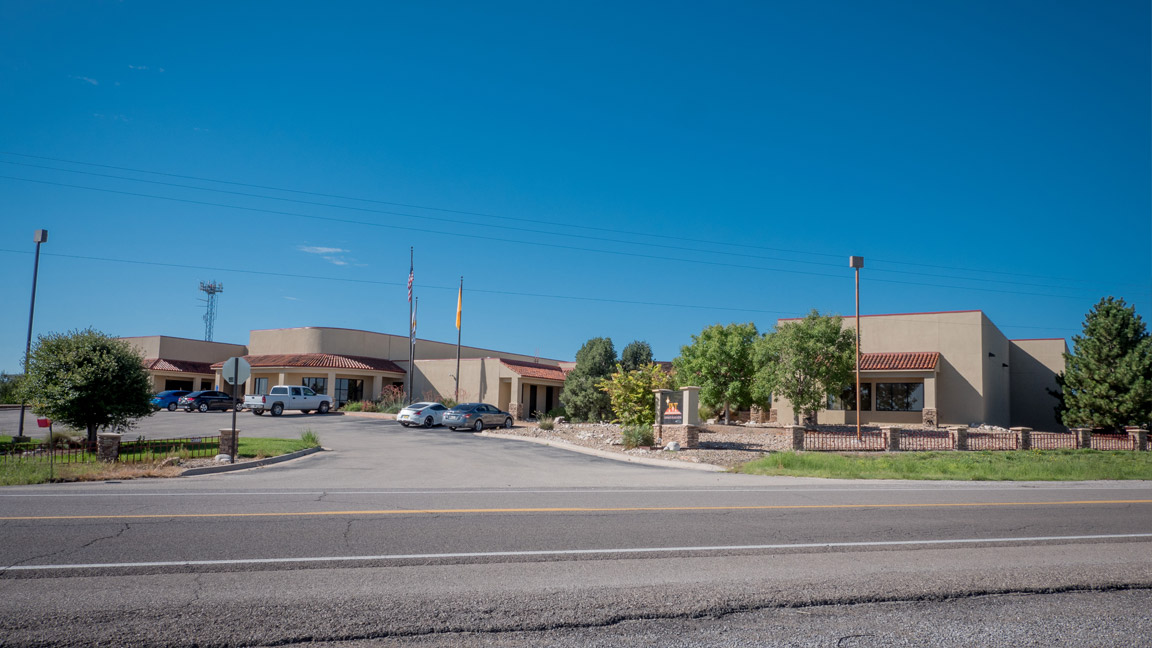 HEADQUARTERS
4011 W. Main St.; Artesia, NM 88210
575-748-1241
CARLSBAD OFFICE
134 N Canyon St, Carlsbad, NM 88220
575-885-2616

ROSWELL OFFICE
726 S Sunset Ave; Roswell, NM 88203
575-623-8939
MAYHILL OFFICE
2682 US Highway 82; Mayhill, NM 88339
800-505-4844
LAS CRUCES OFFICE
2201 N. Mesquite Street, Las Cruces, NM 88001
575-527-2151