Computer and Networking Support
Call Us Today at 855-593-8324
Enhance your internet experience with eTech! Get the computer support you need, when you need it – from the comfort of your own home. With PVT e-Tech, rid your computer of the malicious spyware & viruses that slow you you down. It's  like an oil change for your computer – keeping things running smoothly.
e-Tech Tune Up
$49.95 Per Instance
This package maximizes your computer's functionality. Our experienced e-Tech technicians will get your computer back up to speed by:
Cleaning temporary files
Running all system updates
Reducing the number of applications loaded at start up
Removing unused applications
Adjusting settings to improve performance
Defragmenting the hard drive to optimize disk performance
Cleaning the registry
Schedule a Tune Up by calling us at 855-593-8324.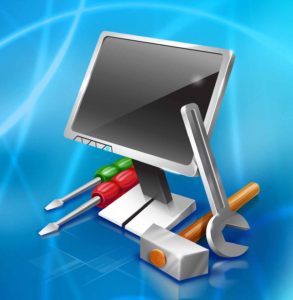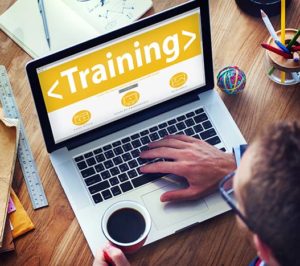 e-Tech Training
$59.95 Per Instance
Our techs will assist you with  your new computer or Mac or upgraded operating system. Our training session will offer explanations of common tasks and questions including:
Pointers on configuring automatic updates
Building multiple user accounts to protect sensitive data
Setting up new users/accounts
Setting up email clients
Running OS (operating system) tutorials
Explaining common tasks.
Schedule a Training by calling us at 855-593-8324.
e-Tech Clean Up
$79.95 Per Instance
Our techs will scan your computer and remove common threats, viruses and spyware which can slow you to a crawl and they will proactively set you up to avoid future problems. Our Clean Up includes:
running system updates
updating or installing Anti-Virus and Anti-Spyware software
removing malicious software
full system scan for hidden infections
cleaning system of infections
Schedule a Clean Up by calling us at 855-593-8324.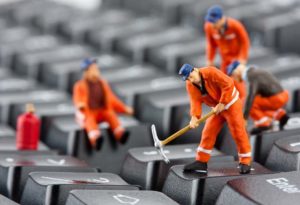 e-Tech Repair
$99.95 Per Instance
If your challenges exceed the Tune Up and Clean-Up solutions, then our e-Tech Full System Review and Repair is the answer. This package offers a higher level support solution which covers a broad spectrum of troubleshooting including:
general troubleshooting of computer issues
installing all Windows updates and configure automatic updates
installing software updates and configure automatic updates
configuring AV (audio visual) software for full system scans
repairing browser related issues
repairing OS (operating system) related issues
Schedule a Repair by calling us at 855-593-8324.
e-Tech Premier
$159.95 Per Year or $69.95 + $12.95 Monthly
The premier support plan provides an unlimited technical support option for any service. This plan includes access to the e-Tech technical staff as often as needed in order to assist with any type of enhanced service including:
unlimited tech support
flexible payment options
Take advantage of our premier solution simply by making a call. Our qualified techs will speak with you to determine the best service package.
Sign up for e-Tech Premier by calling us at 855-593-8324.
Purchasing, Upgrading and Information Gateway
Contact Me
Fill out our online form and a PVT representative will contact you.
I'd Like PVT To Call Me
Click here
to fill out our online contact form.
Stay Connected
Stay up-to-date on product and service news and promotions.
Don't Miss PVT News, Promotions and Discounts
Click here
to stay connected with us!
Current Customers
Login to manage your account and pay your bill.
Login To Your Account
Click here
to login to your account.
New Customers
Discover the products and services available in your area.
If You Are Not Yet a PVT Customer
Call 575-748-1241 to find out what PVT services are available to you.
Business Customers
Our business solutions team is ready to talk with you.
Business and Enterprise Accounts
Click here
to contact our business support team.