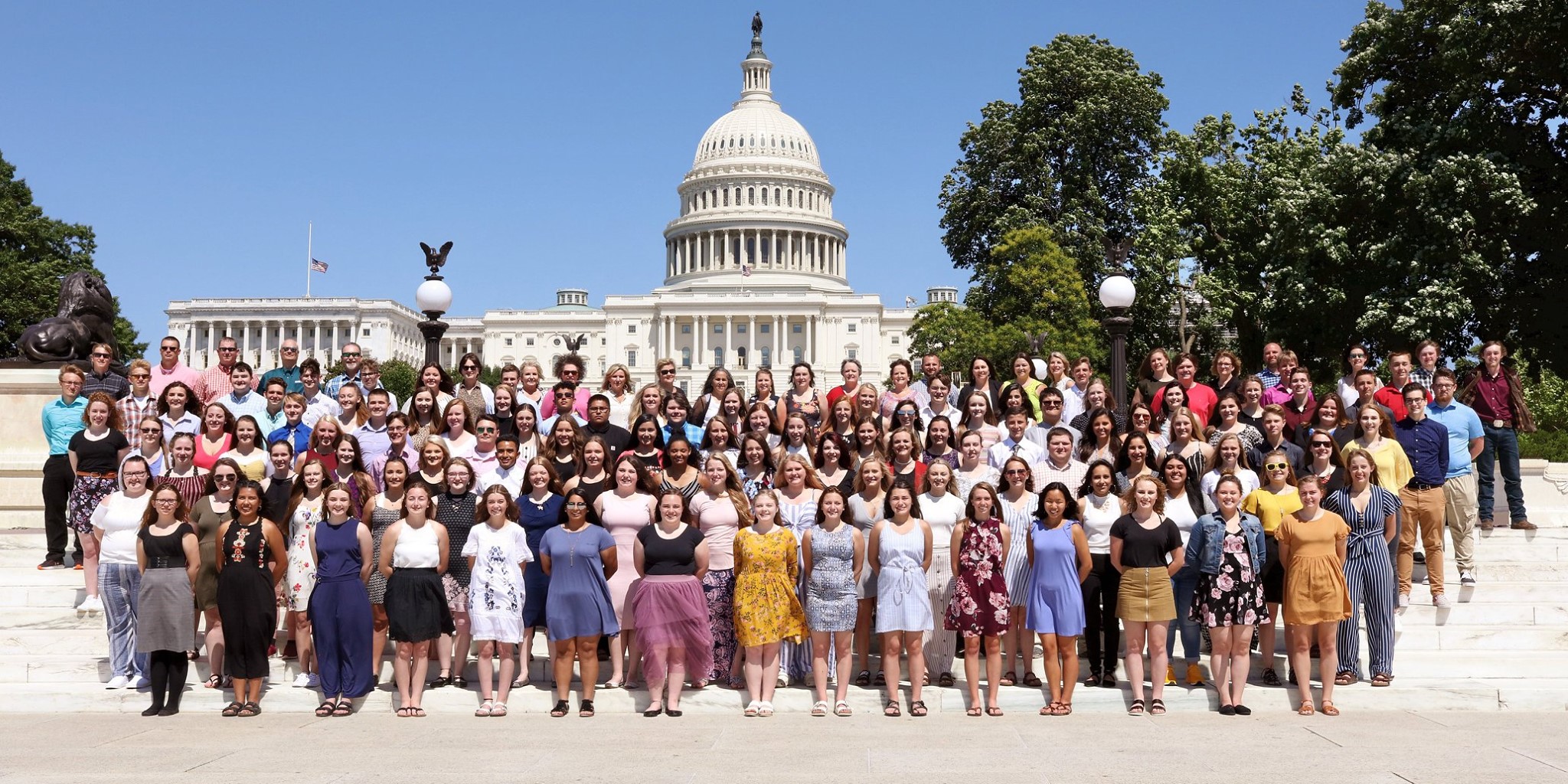 PVT invites high school students to apply for the Foundation for Rural Service Youth Tour of Washington, D.C. The Youth Tour takes place from June 1 through 5, 2022. Since 1995, the FRS Youth Tour has hosted high school students from across rural America to visit our nation's capital and learn about rural telecommunications. The Youth Tour is a chance for students to share their community's story with key legislative, regulatory and government figures as well as a forum for them to meet and interact with their peers from other rural communities.
The tour has educational sessions where students meet the people that are involved in our legislative process. In addition to the educational opportunities, the Youth Tour includes several exciting events such as an all-day tour of Washington, D.C., including sightseeing to the Arlington National Cemetery, the home of George Washington, Mount Vernon, the Smithsonian Museums and a nighttime tour of the monuments.
The student's household must have a PVT landline or internet service in good standing within the cooperative service area to qualify. Students must be high school students, ages 16 or 17 at the time of the Youth Tour, and are selected and sponsored by PVT. The sponsorship covers hotel accommodations for four nights, three meals a day, bus transportation to all activities, admission to ticketed events, airport transportation, a Youth Tour t-shirt, a student "yearbook," special entertainment and the student dance.
Student applications are due February 7, 2022. For more information or to find out how to apply, contact Caleen Williams at 575-748-1241.